Upgrading Commercial and
Residential Property Floors
Concrete staining, resurfacing,
overlays, and sealing Orlando FL.
Concrete Overlays
Epoxy Coatings
Acid Staining
Concrete Sealing
Shop Floors
Metallic Floors
Self-Leveling Flooring
Industrial Coatings
Concrete Polishing
Counter Top Coatings
Concrete Prep Work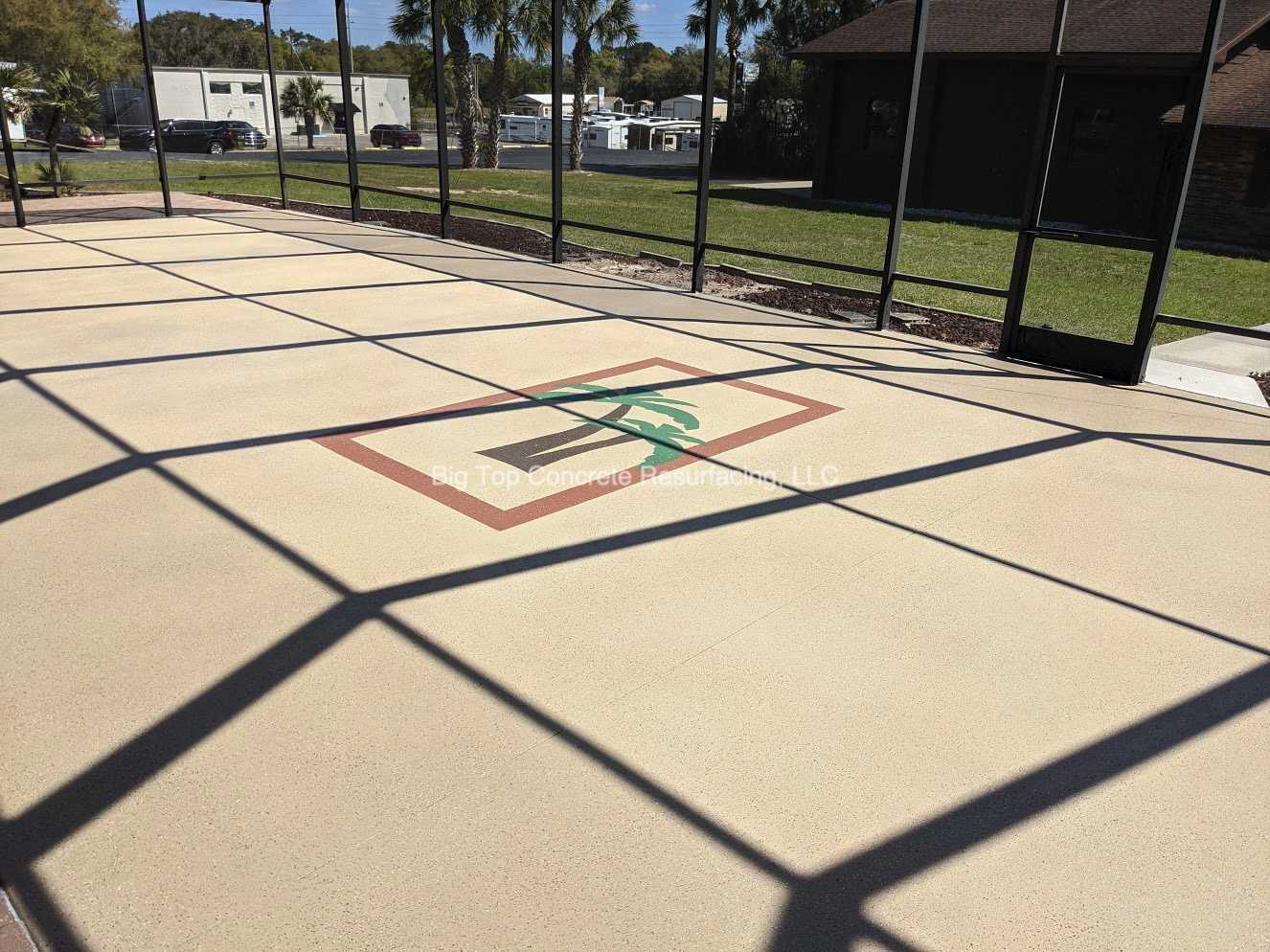 Our indoor and outdoor concrete
overlays bond with the existing concrete at the molecular level.
Our concrete overlay and resurfacing products perform much differently than a coat of paint. In fact, we must reiterate that we do not paint. We are flooring professionals. We open the pores of the concrete by chemical and mechanical means and apply contractor-grade products that bond to the thoroughly prepped concrete.
Through concrete staining, we can achieve beautiful coloring that complements your desired color scheme. Once sealed, you have a unique and individualized floor that the big box stores simply can't offer.